Welcome to the Arkansas Union!
The Arkansas Union is the heart of the University campus, providing a community for students and others to connect to convenient services such as dining, entertainment, meeting/event spaces, student involvement and so much more. There is always something exciting happening at the Union. Come stop by and see what you can find that fits your interests!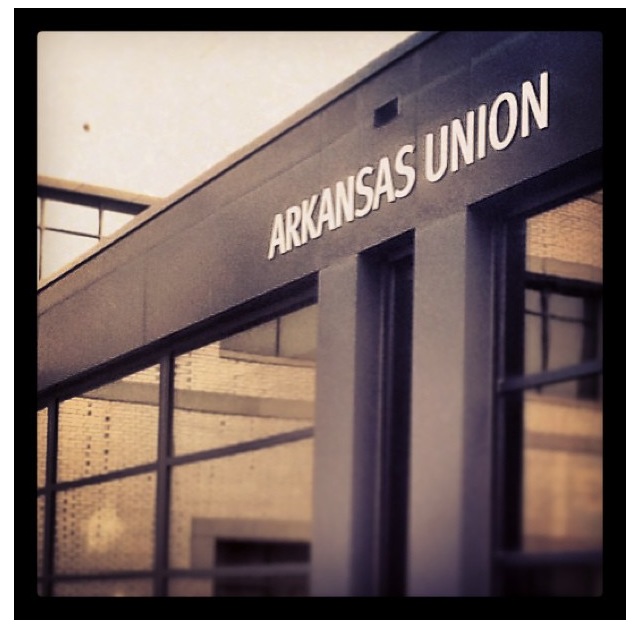 RECYCLEMANIA and the Pepsi Campus Recycling Challenge are both ongoing! Please bring your recyclable plastics and cans to the Arkansas Union for collection and points! The University of Arkansas is currently in second place in the
Pepsi Challenge
.                   INCLEMENT WEATHER INFORMATION:The University of Arkansas is currently monitoring the weather this winter. Any changes to the Arkansas Union's normal hours of operation will be posted via the Arkansas Union Twitter account @ArkansasUnion.