Welcome to the Arkansas Union!
The Arkansas Union is the heart of the University campus, providing a community for students and others to connect to convenient services such as dining, entertainment, meeting/event spaces, student involvement and so much more. There is always something exciting happening at the Union. Come stop by and see what you can find that fits your interests!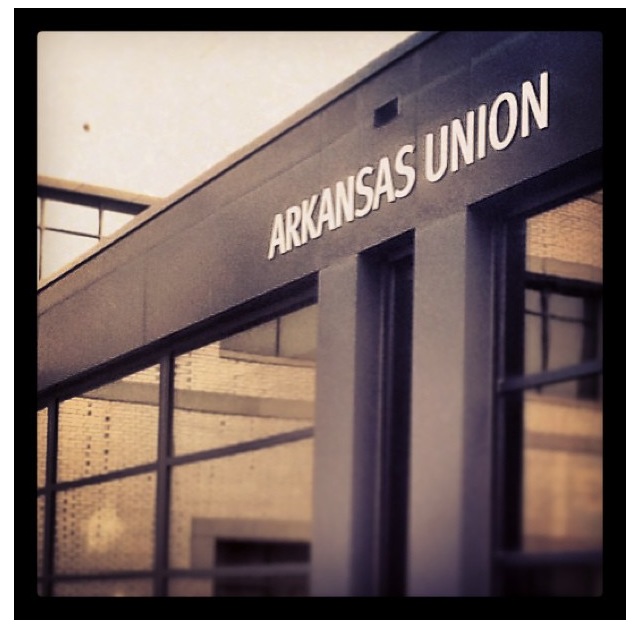 Arkansas Union ranked 17 in Top 25 Most Amazing Campus Student Unions!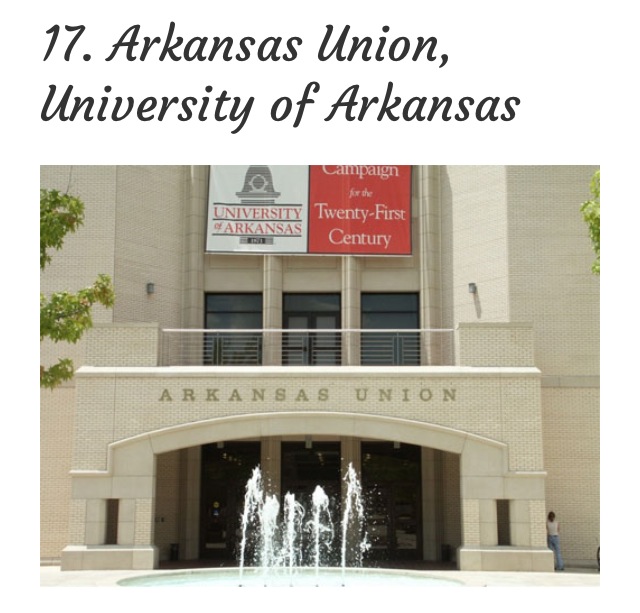 Yes that's right! The University of Arkansas's Arkansas Union was ranked 17 in the Top 25 Most Amazing Campus Student Unions in the Best College Reviews. See the list of schools that made the list here http://www.bestcollegereviews.org/features/most-amazing-campus-student-unions/
News from the Union
New Microwave Station
Yep that's right! The Arkansas Union now has a microwave station in the northeast corner of the Union Food court, right outside of the Razorback room. There is a trash can right below them so please be sure to clean up after yourselves.  
Recycling with PepsiCo just got easier! Create your 10-digit PepsiCo Recycling Rewards ID today to quickly login and recycle at your Dream Machine kiosk. Visit www.PepsiCoRecycling.com for more information or to register and update your account. You can find additional resources and information about this transition at the Dream Machine kiosk located at the Union living room entrance and on the 2nd floor across from the Razorback Shop.  Now let's get recycling!