Welcome to the Arkansas Union!
The Arkansas Union is the heart of the University campus, providing a community for students and others to connect to convenient services such as dining, entertainment, meeting/event spaces, student involvement and so much more. There is always something exciting happening at the Union. Come stop by and see what you can find that fits your interests!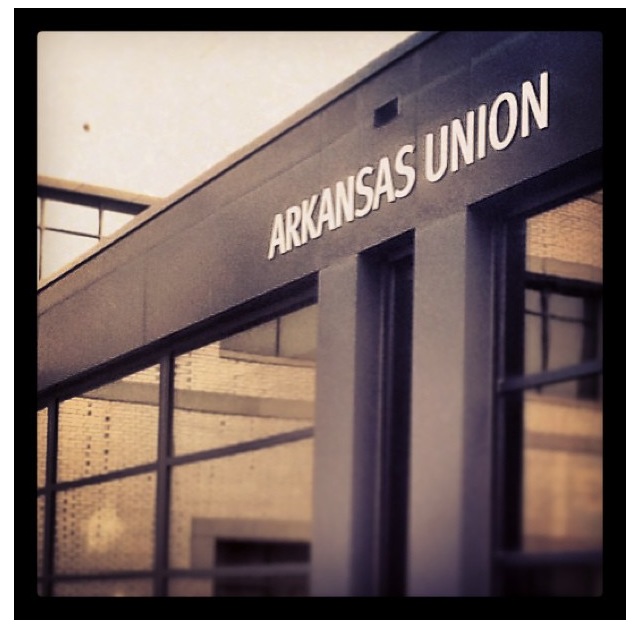 Inclement Weather Information
The University of Arkansas is currently monitoring the weather for this weekend. Any changes to the Arkansas Union's normal hours of operation will be posted via the Arkansas Union Twitter account @ArkansasUnion.
Arkansas Union Thanksgiving Break Schedule 
Closed: 7pm on Wednesday, November 26th through Saturday, November 29th
East side  of the Union will reopen at 9am on Sunday, November 30th
UREC opens Sunday, November 30th, at 1pm
Union will fully re-open on Monday, December 1st at the normal time (6am)

Please contact the Union Administrative office for more information.