Welcome to the Arkansas Union!
The Arkansas Union is the heart of the University campus, providing a community for students and others to connect to convenient services such as dining, entertainment, meeting/event spaces, student involvement and so much more. There is always something exciting happening at the Union. Come stop by and see what you can find that fits your interests!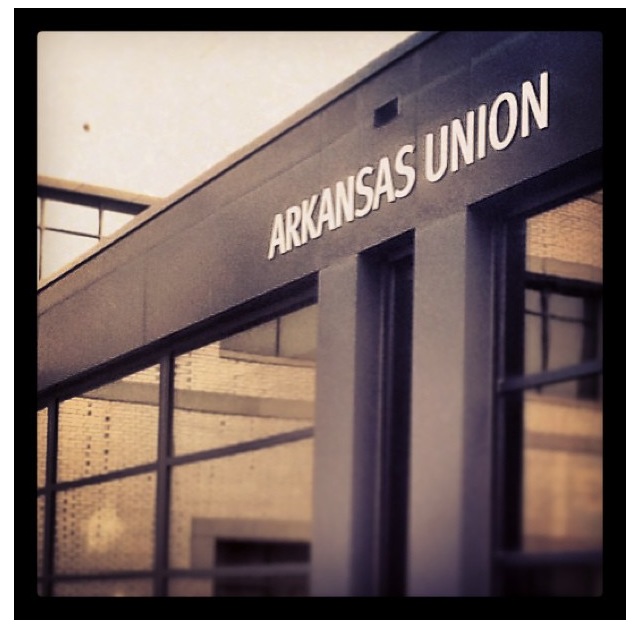 Arkansas Union ranked 17 in Top 25 Most Amazing Campus Student Unions!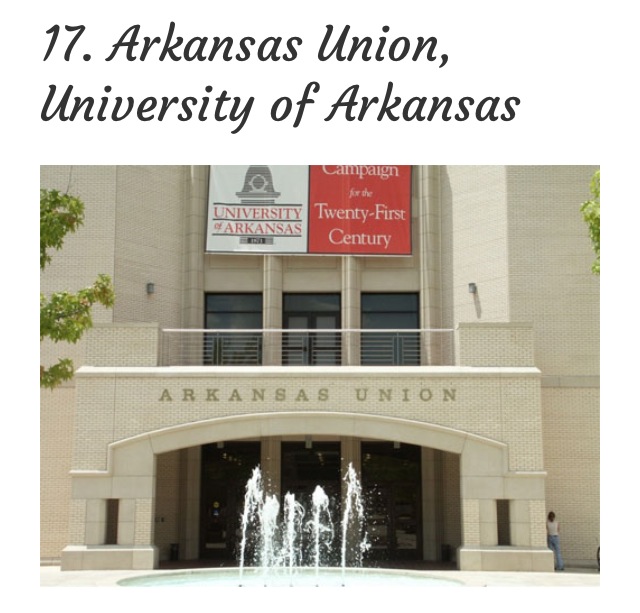 Yes that's right! The University of Arkansas's Arkansas Union was ranked 17 in the Top 25 Most Amazing Campus Student Unions in the Best College Reviews. See the list of schools that made the list here http://www.bestcollegereviews.org/features/most-amazing-campus-student-unions/
News from the Union
 The University of Arkansas Honors Earth Day With PepsiCo Recycling
The University of Arkansas is taking its Earth Day celebration to a new level this year through its partnership with PepsiCo Recycling.
In honor of Earth Day, PepsiCo will offer students a number of new rewards for recycling their beverage containers. Beginning Monday, April 21, University of Arkansas students are encouraged to recommit to recycling on Twitter for a chance to win a $500 cash gift card. Students can post a tweet that includes the @PepsiRecycling handle and the hashtag #EarthDayDreamMachine to enter the contest.
And there's no better time than now to recycle those beverage containers! Throughout the week of Earth Day, students can deposit their empty aluminum cans and plastic bottles in the on-campus Dream Machine kiosks located at the outside entrance of the Union Living Room and on the 2nd floor across from the Razorback Shop to receive DOUBLE rewards points.
The Twitter contest and double points promotion will run from Monday, April 21 to Sunday, April 27, 2014.
There are many benefits to recycling in a Dream Machine kiosk, including:
Helping to make our planet a little greener
Earning points redeemable for discounts on local entertainment, dining and travel at PepsiCoRecycling.com
Supporting post-9/11 U.S. veterans with disabilities