Welcome to the Arkansas Union!
The Arkansas Union is the heart of the University campus, providing a community for students and others to connect to convenient services such as dining, entertainment, meeting/event spaces, student involvement and so much more. There is always something exciting happening at the Union. Come stop by and see what you can find that fits your interests!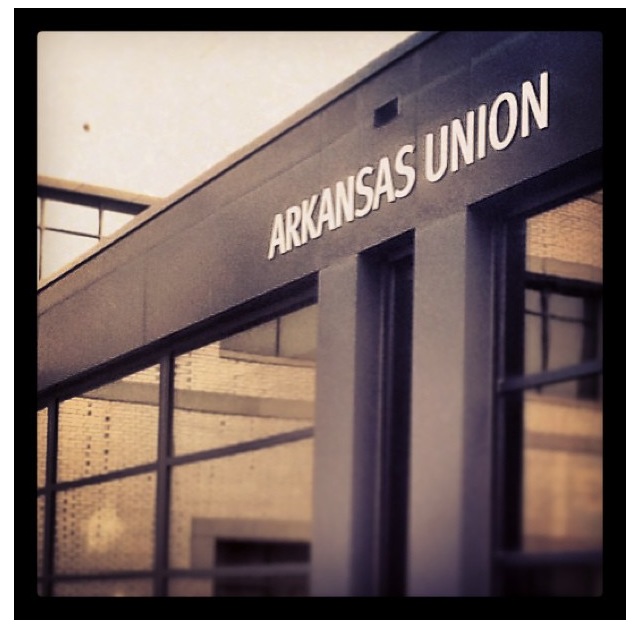 Arkansas Union ranked 17 in Top 25 Most Amazing Campus Student Unions!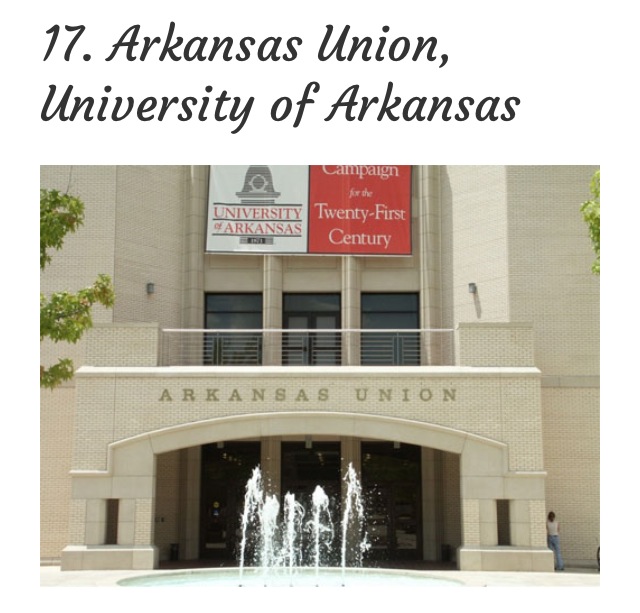 Yes that's right! The University of Arkansas's Arkansas Union was ranked 17 in the Top 25 Most Amazing Campus Student Unions in the Best College Reviews. See the list of schools that made the list here http://www.bestcollegereviews.org/features/most-amazing-campus-student-unions/
Things You Need to Know about the Union
Wireless Printing
The University of Arkansas Information Technology Services offers wireless printing that is included with your printing quota. All you have to do is go to http://its.uark.edu/labs/print-quota/index.php to set it up. They have set up instructions for both Windows and Mac computers. There are wireless printing locations in almost every building on campus, such as the Arkansas Union, JB Hunt, Walton College, Kimpel, Mullins Library, and many more.
Phone Charging Station
We have free 30-minute cell phone charging. All you have to do is go to the Information Center, tell them you'd like to charge your phone, they'll give you a number tag to hold on to and then come back and get it in the next 30 minutes.